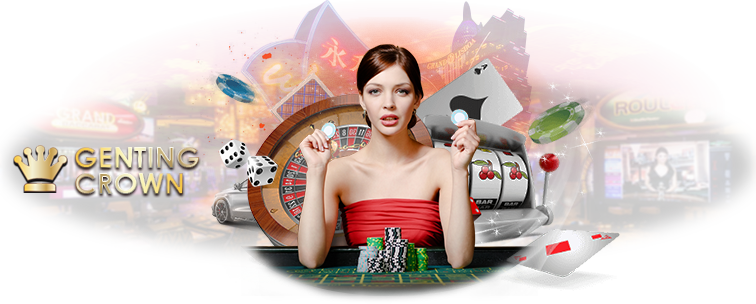 Slot Online Genting Crown in addition to the different types of online casino games that the service are available, Genting Club also has one of another game that is proud to be offered to the players are : Slot Online, by Slot game that is available in Genting is a 5 reels Slot game with 6 games to choose from such as Aladdin , Cowboy , Diamond , Dragon , Elf and Kinght.
The Rules to play Slot Online Genting Crown
In playing online Slot games in Genting Crown Casino is like playing online Slots of other casinos. Nothing is difficult or complicated. In the example, a picture from the Cowboy Slot is a 5 reel Slot game with a maximum of 30 lines.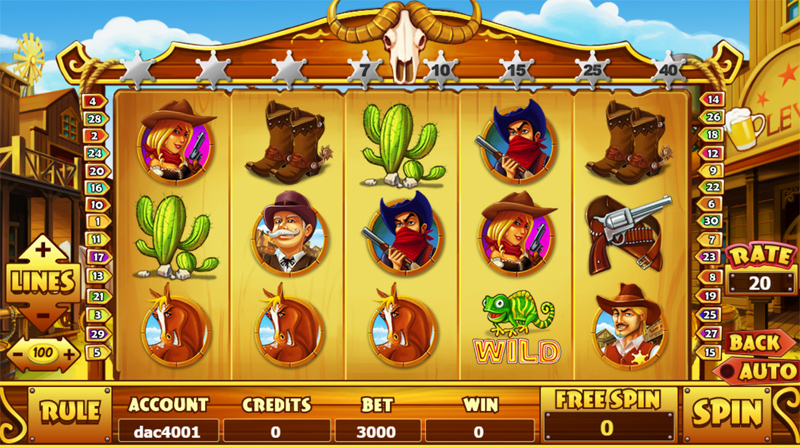 The form in Playing Cow Boy Slot
1. Lines are used to increase / decrease the number of lines or chances of winning the Slot game.
2. – 100 + This button is used to increase / decrease the amount of money needed to bet per 1 spin, which can be increased or decreased as needed.
3. CREDITS The remaining amount of credits in User
4. BET The amount used to BET per 1 spin can be increased/decreased from Article 2
5. WIN The amount received when rotating slots and being rewarded
6. FREE SPIN The amount of free spins received and remaining. If receiving free spins, will not lose credit or money to spin the slot