Maxbet Keno is a game of random 80 numbers, from 01-80 which is like a lottery. This game, the players can choose 10 numbers in order to win a jackpot prize up to 10,000,000 baht, If all 10 numbers are correct. Beside of choosing the numbers itself, there are also many different betting methods. However, it's depending on how each casino will open for betting. Keno Maxbet can learn of how to play as below such as predict the correct number of the score, hight/low score, Even/Odd score and the others.
1. Access the IBCBET / MAXBET website and Login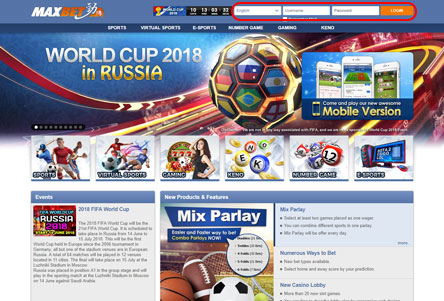 When you apply for membership and receive a User / Password, you can access the IBCBET page or a new name MAXBET via the link to access, the system will take you to the MAXBET page. Then allow you to enter the User / Password in the t right corner above to login. Then there will be an agreement page that will allow you to accept to enter the online betting page.
2. Place the Keno bet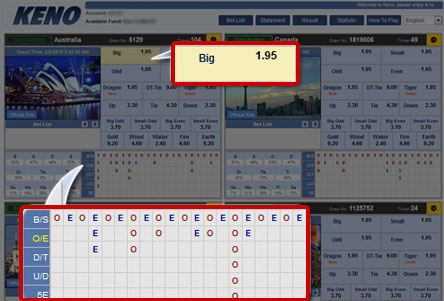 Keno betting
Keno bets can be played in a variety ways. And with a Keno bet like a Big betting, Small, Odd, Even etc,.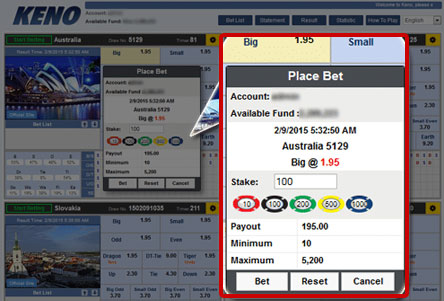 BET
Choose the form that you want to bet on. For example, choose to bet on "Big" then enter the amount or credit that you want to bet on Keno, with a minimum of 10 baht. When finished, click on the "BET" button.
3. Successful bets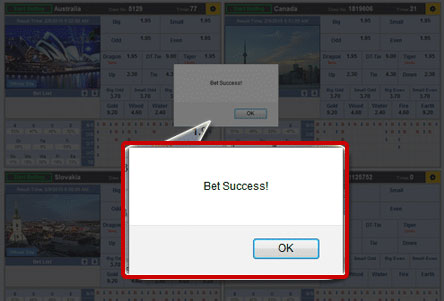 Bet Success
When you have finished betting, there will be a pop-up appear and inform that "Bet Success!"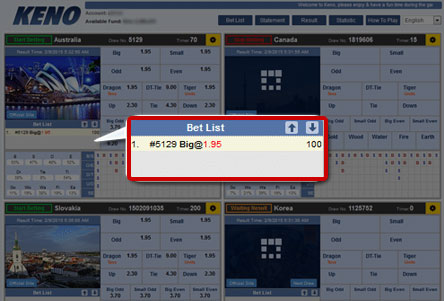 BET LIST
After confirming the bet has been completed, you can view the bet list on the left hand bar "BET LIST"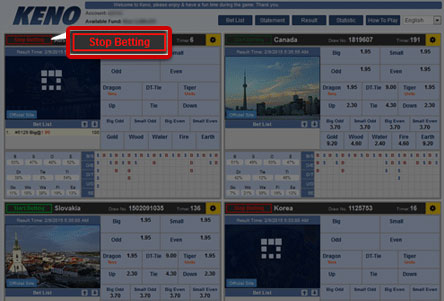 You will not be able to bet after the last 20 seconds of betting.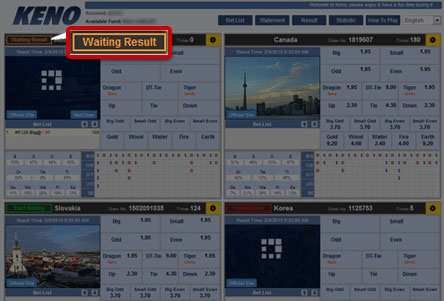 Waiting Result
"Waiting Result" is the time to wait for the results after we have placed the Keno.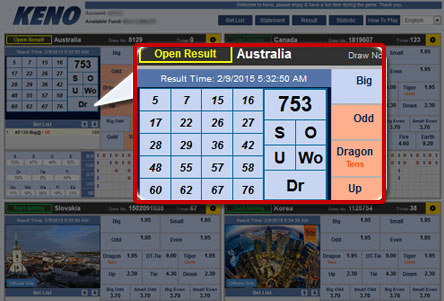 Open Result
"Open Result" is​ showing the result of numbers that have been issued for all 20 numbers, including the result of the betting of Keno in various forms as well.