Online Hi-Lo betting games that many of you like and very popular among the group of gamblers in this nowadays. Hi-Lo (Sic Bo) Reddragon88 Casino is an online gambling game of the dice that fully. Because of the whole image and Hi-Lo's board is reproduced from Hi-Lo board that has been seen and very popular in our neighboring countries. Easy to play, can be played anywhere, do not waste time traveling to play on the casino. Get the experience with an online casino games with a unique and various gambling form depending on who like to bet. Come and experience the fun with the leading online casino Reddragon88 for today.
How to play Online Hi-Lo Reddragon88
Online Hi-Lo (Sic Bo) gambling games are fun to play in Reddragon88 Live Casino Games. There are rules of play that are easy to understand. When being to play, the new board will be the countdown time. For betting, you bet as you have expected. After the time run out to place the bet, the dealer will shake the Hi-Lo's dice to predict the result of High-Low, Toth number, Total score, predict the outcome of the Hi-Lo dice's face Reddragon88.

How to play Online Hi-Lo Reddragon88
Reddragon88 Hi-Lo, Part: Game 1
User ID : Player
Game : Game room that has been played
Result : Betting result
Bet : The amount of bet on that board
Balance : All remaining balance (Thai)
Start Betting : Time to place bet

Board for Online Hi-lo Betting
Online HiLo Betting Board Part 2, Board for Online Hi Lo Betting
Report : Total result of all betting that have been played
Video : Available to view
Menu : Return to home page
HD : Choose to see normal or HD
The button for increase – decrease sound and turn of

The satistic result for playing Sicbo (Hi-Lo)
Sicbo (Hi Lo) statistics for Hi-Lo games page, Part 3: Table showing the statistics of Sicbo (Hi-Lo) of previous in each board

Bet amount of Online Hi-Lo
The bet amount of Hi Lo Online, Part 4: The remaining Balance in this part will include bet amount that have placed Online Hi-Lo. The amount of winning games earned in that board, Summary of all game winning statistics by dividing into the categories for E, S, T, B, O which shows the total number of the winning game.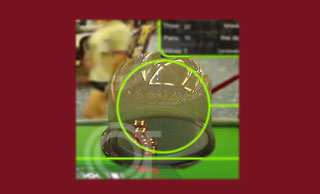 The images of playing Online Hi-Lo
The images of playing Online Hi-Lo, Part 5: Image of Online Hi Lo, Video image that showing the dice released into that board. There are two camera angles.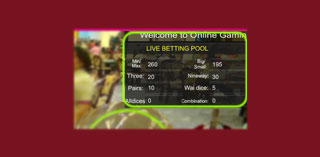 Show all bets statistics
Online Hi-Lo show all bets statistics, Hi-Lo game page Part 6: Table showing the statistics of all bets that, how much amount is there in this time?