Drogon Tiger is a live casino game that is easy to play with fun bets and knowing the result quickly. Real live casino from Clubvegas999 online casino will bring more score or less of the face card to compare the lose/win result. The Dragon Tiger is not compare the suit of card. Dragon Tiger is a betting game that is easy to count the score similar to Pok card, which many people love it. The Rules and the method of how to play are easy to understand at Clubvegas999.
How to play Dragon Tiger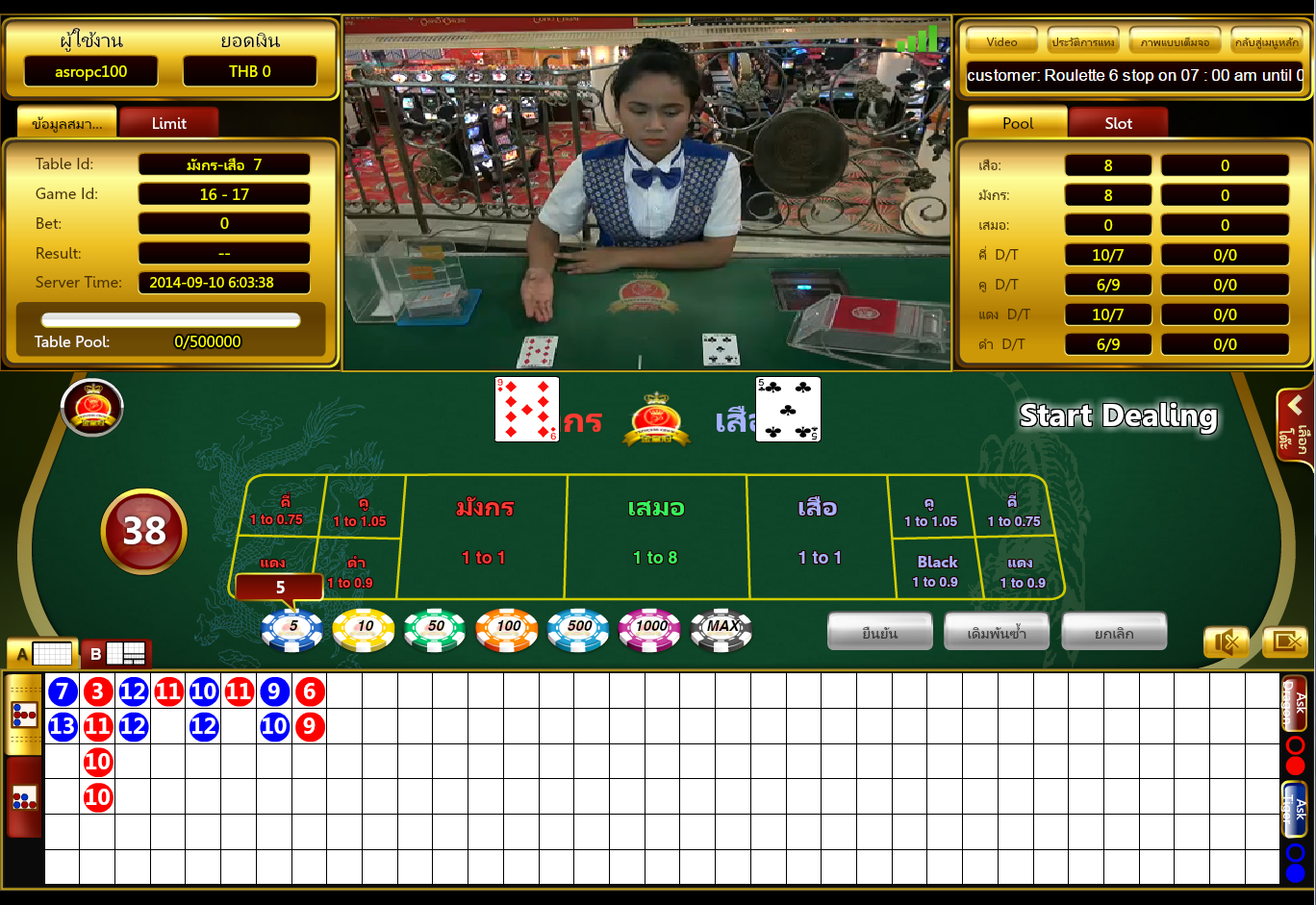 The rules to play Dragon Tiger Clubvegas999 The professional gamblers and casino player is well known with Clubvegas999 and it is another trusted casino that can be compared to the other casinos.
Dragon Tiger is a game in the casino with the style is easy and is a betting game on the card. If you have K is the highest score and A is the lowest score in order from big to small K (13), Q (12), J (11), 10, 9, 8, 7, 6, 5, 4, 3, 2, A (1).
"Dragon" or "Tiger" which side have the cards are bigger will be win and there will be deducted the commission in each one side bets. If (Tie), the amount of bets on the "Dragon" or "Tiger" will be deducted 50% of commissions charged and remainning balances will give all to the players of "Dragon" and "Tiger".
Tie Betting, the result is equal for both "Dragon" and "Tiger" have the equal score.
Odd / Even bets, side bets, the result will be win when placed on "Dragon" or "Tiger" only side is Odd or Even. Then there will not deducted the commmission charge.
– Odd Dragon and Even Dragon will be lost when the card of Dragon out of 7.
– Odd Tiger and Even Tiger will be lost when the card of Tiger out of 7.
– Odd/Even Dragon and Odd/Even Tiger will open to bet for 35 first game of each shoe (8 decks).
Payout Rate of Dragon Tiger
Dragon 1:1 (50% commission deducted when the result is Tie)
Tiger 1: 1 (50% commission deducted when the result is Tie)
Tie 8 : 1
Even Dragon 1: 1 (Lose when Dragon's cards are 7)
Odd Dragon 1: 1 (Lose when Dragon's cards are 7)
Even Tiger 1: 1 (Lose when Tiger's cards are 7)
Odd Tiger 1:1 (Lose when Tiger's cards are 7)