Online Boxing betting AFB88 is one of another form of sport betting that is gaining the popularity in Thai Boxing betting​, game to predict the result of Thai Boxing. Enjoy to win more prize, which you have known clearly with various boxing betting through Boxing arena. Online Boxing betting is a new dimension of Thai Boxing through website. Let all the players of Thai Boxing to be easier to bet on Boxing, fully with the boxing match lists in every boxing arena, every tournament.
1. Access to AFB88 web, select Muay Thai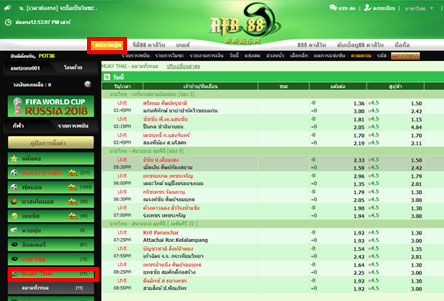 When have accessed to AFB88 web, you have to choose the SportBook top menu then choose the sport types that will be played from the menu on the left, Muay Thai.
2. Bet on Muay Thai Online AFB88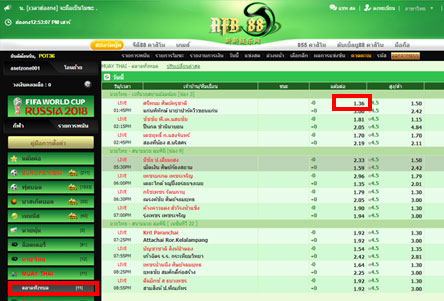 Select Muay Thai Sport AFB88
Once you have selected Muay Thai sport, there will be a Muay Thai tournament list daily come up. Let you choose a match that want to bet by pressing on the suite price.
3. The form of Muay Thai betting AFB88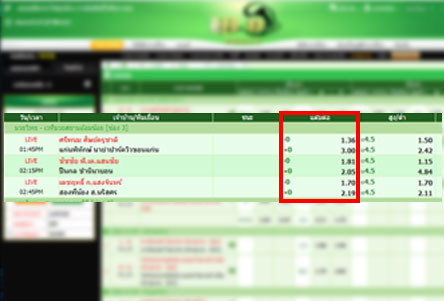 Hadicap Form
Hadicap Form means a betting on Muay Thai is to give a hadicap or get a hadicap from one side before the match or during the match. The boxer who wins the match is the boxer who has the better score after combining the points with the number of handicaps.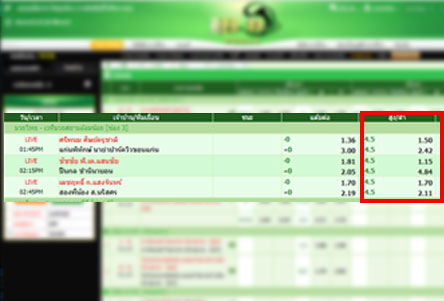 Over/Under Form
Over / Under Form means a betting on Muay Thai to predict the total score of each round. If the result is more than the pre-determined amount, the result of the bet is Over but if the result is less than the pre-determined amount, the result of the bet is Under. In online Muay Thai betting, the percentage price will be specified as 4.5 rounds. Muay Thai boxing fight 4 rounds. If bet on Over, it means that the boxers has to fight for full round but if bet on Under it means that the boxers has a knock occured, which is not up to 4 rounds.
4. Place the bet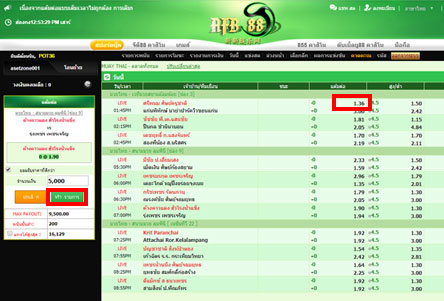 Access to AFB88 Web of Muay Thai
Once have selected the boxer that want to bet on, press on the percentage price then there will be a message box in the left menu to enter the bet amount. Let you to enter the amount that you will bet, then check it correctly. After that click to complete the transaction.