The rules to play Ping Pong Lottery ( Princess Crown Lotto Online) betting game service of Ping Pong lottery, Online Lottery Princess Crown is one of the latest gambling games in one place that is still very popular. Ping Pong lottery is very easy to play with a high financial stability, can be verified every time that you can experience the fun of online lottery while waiting to win a prize that will be yours!
The rules for playing Ping Pong Lottery Princess Crown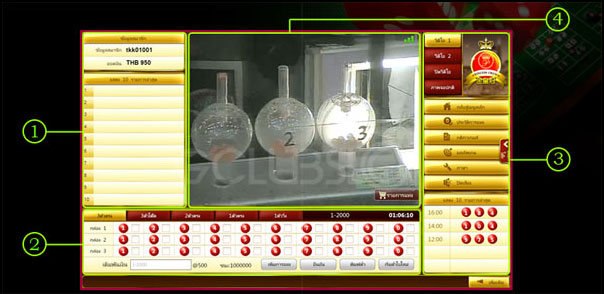 Ping Pong Lottery in PRINCESS CROWN is easy to play, fast, with a real payout that can be played every day from morning to the evening. There is no lock number, very popular by playing this game to reduce stress. Enough to win cheating that what number will come out? and the form of playing is similar to Bingo but different when the result out, what numbers are needed ?
Betting on Online Lottery via Princess Crown website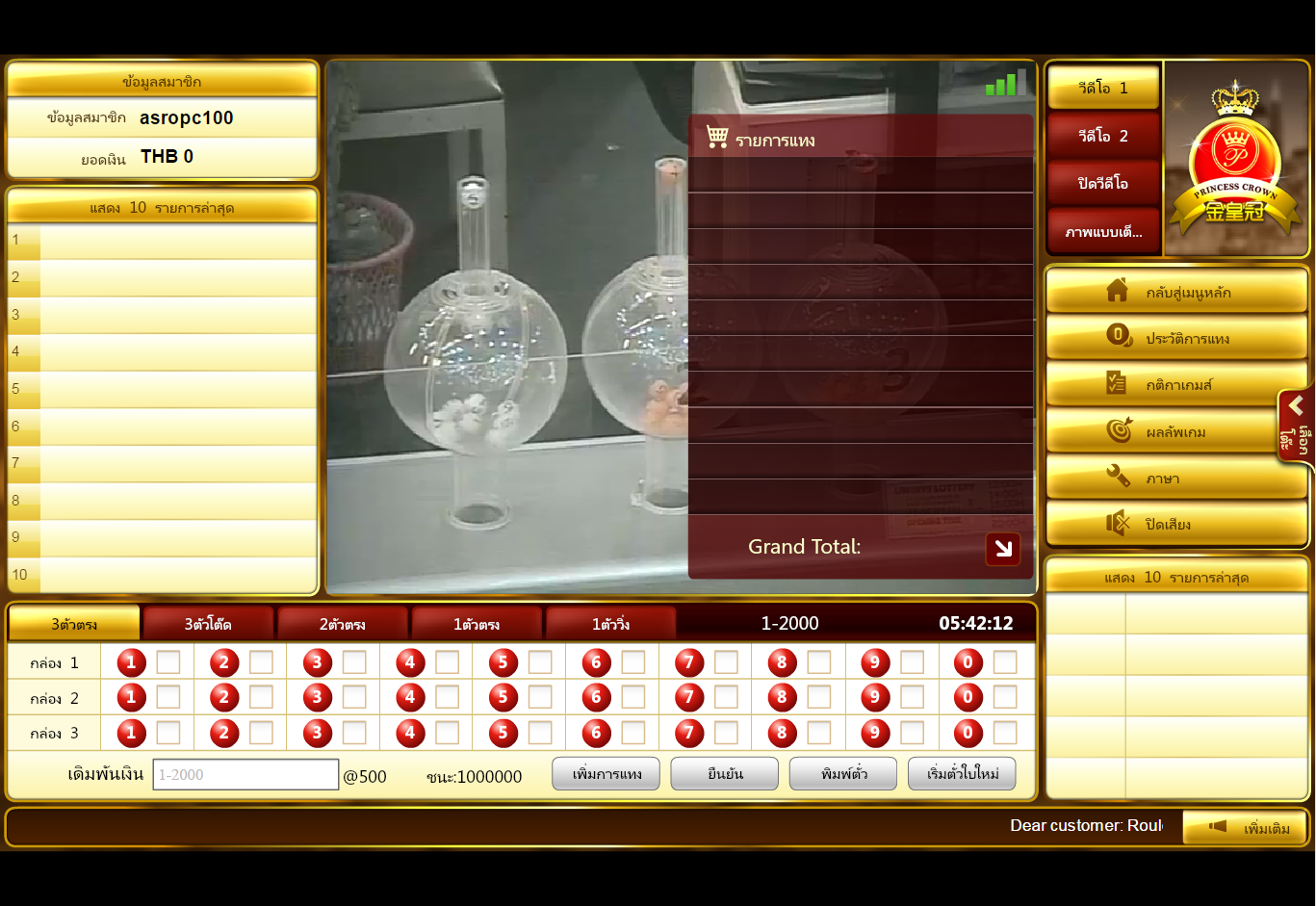 Online Lottery Princess Crown Part 1 : is the menu to show the player's information.

– ​User is to notify to your user, is tkk1001
– The amount is the remaining balance in your account
– ​Showing the latest list of 10 lists that we bet.

Online Lottery Princess Crown Part 2 : is a tab for customers to place bets, filed number, Odd and confirm button.
Online Lottery Princess Crown Part 3 : is a tool bar Have a detailed description Such as returning to the main menu, game rules, and showing the latest lottery numbers for playing online lottery etc.
Online Lottery Princess Crown Part 4 : A live broadcast window for Lottery issue sent directly from the casino, Poipet from this screen directly . The customers can adjust 4 forms.
*** Note ៖ The Ping Pong lottery game of Princess Crown has a prize every day, per day 5 times At 12: 00,14: 00,16: 00,18: 00,20: 00.