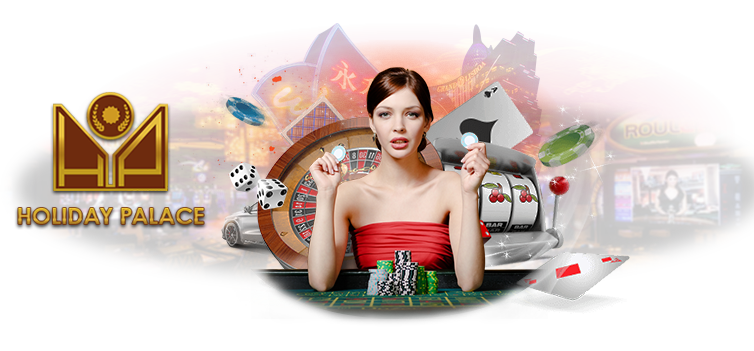 Baccarat Holiday Palace The best online casino game of Holiday Palace because beside of easy to play and also convenient with fun. Spend the time on the game is fast, therefore makiing it popular. The highest score is 9 points. Online Baccarat is a game that is easy to play, just open 2-3 cards and can finish the game immedaily. The form of play, the players can choose to bet on two cards between "Banker" and "Player". Holiday Palace can be played on the web immediately. web immediately, support with many languages. There are many casinos games to choose from such as Baccarat, Roulette with live broadcast from Holiday Palace Casino & Resort Poipet, Cambodia.
The Rules to play Baccarat Holiday Palace
How to play Online Baccarat The method of how to play online Baccarat 168Bet, the terms and rules must know before betting on Baccarat game that will use the card from 6 or 8 decks. In each deck, there are 52 cards, totally is 312-416 cards. To predict the result of Baccarat card will devided into 2 sides, Player side with Banker side. By starting to give the card to each side for 2 cards, totally is 4 cards. 1st and the 3rd card will be paid to the "Player" side. The 2nd card and the 4th card will be paid to the "Banker" side.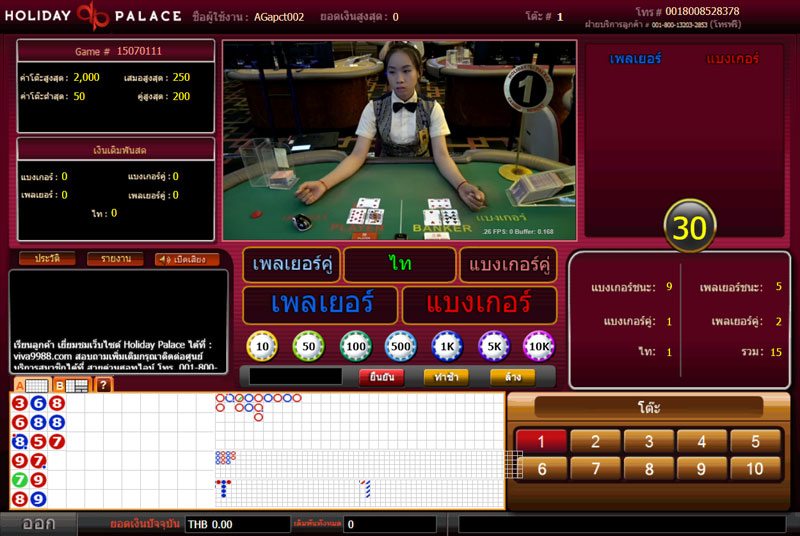 Vocabularys in Baccarat Holiday Palace
Player is betting on the player side
Banker is betting on the banker side
Tie Game is the outcome of Tie between Player and Banker
Player Pair is the result of the player pair
Banker pair is the result of the banker pair
Rules for the winner in online Baccarat cards
– The side with the most scores and closest to 9 points is a winner
– Place bets on the Player side, 1 pay 1
– Place bets on the Banker, 1 pay 1 but will be deducted 5% of commission charge
– Place bets on Tie Game, 1 pay 8 of the bet amount
– The Player pair, 1 pay 11
– The Banker pair, 1 pay 11
– When the scores of the cards are equal, both sides do not have to lose. All bets, not only Banker or Player side (Except pair cards) have to withdraw back.